10 Must-Have Fishing Gear for New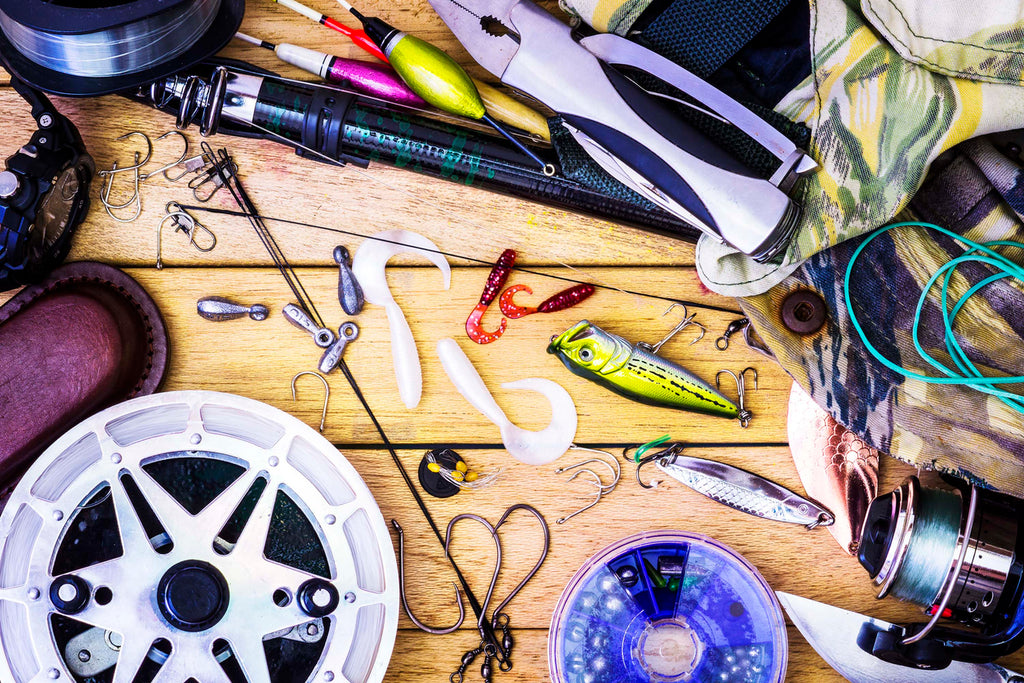 10 Must-Have Fishing Gear for New Anglers
If you're looking to engage in a new hobby this new year, why not try fishing?
Fishing is a very relaxing as well as rewarding pastime. Getting on your electric fishing boat and onto the water is a great way to escape the hustle and bustle of the city, and get closer to and enjoy nature. It's also a fun and laid back way of spending time with family and friends because just about anyone can do it. And at the end of each fishing trip, you could have a nice, beautiful fish to eat for dinner!
Getting geared up for a fishing trip is part of the fun, but if it's your first time it may be a bit intimidating. Not to worry though, here we've listed the top 10 things you'll need for your first foray into fishing.
1. Fishing Rod and Reel
Of course, the first thing you'll need for fishing is a good fishing rod and reel. These come in a wide array of materials, designs, strengths and responsiveness, but for a beginner a good medium strength rod will do. The ideal rod length should be about 30cm longer than your height, and it should be responsive enough so you immediately feel when you have a bite. For the reel, it's best to go simple. Spinning or 'open face' reels are a good beginner's reel.
2. Fishing Line
The next thing you'll need is a good fishing line. Again, there are plenty of different options here, but you should stick to the simplest option, in this case a monofilament line. These lines are bouyant, easy to use and knot, and are able stretch. You may need an extra roll or two just in case your lines get tangled up or break.
3. Tackle
There are three basic types of tackle: hooks, floaters and sinkers. Hooks are probably the ones you're most familiar with, and you should have a good supply of these. There are many different types, but it's good to start with single ones. Floaters or bobbers, as their name suggests, keep your bait afloat so it doesn't sink to the bottom and you get a clear visual when a fish takes it. When it comes to floaters, make sure not to get one that's too big otherwise it won't be as clear when a fish takes the bait. Lastly you have sinkers or weights, which are useful for giving you more casting distance, stabilising your line, holding your bait close to your desired depth, and also keeping your longer bobbers upright in the water. A good beginner's choice would be split shot sinkers, which are inexpensive and easy to clip on and off your line.
4. Live Bait
Technically they're not gear, but you'll need them nonetheless. The most common ones are worms and minnows, which you can get at your local bait shop, or catch or dig up yourself.
5. Lures
When you get tired of bait fishing or simply run out of bait, lures are your next best option. Lures come in all shapes and sizes and are basically built to mimic real fish and lure in predators. Different lures are useful for different fishing conditions. They can also attract specific types of fish, but this will also depend on where you'll be fishing. 
6. Needlenose Pliers
These are used to safely remove hooks from your catch, and can also be used to remove hooks elsewhere (from yourself, in case of accidents!).
7. Line Cutter or Handy Knife
This is useful for setting up a new line or getting out of a snag. A handy knife can also be used for chopping bait into small pieces.
8. Tackle Box
To keep all your gear safe and organised, you'll need a good tackle box or bag. You'll need one that's big enough to carry all your fishing gear but also light and comfortable enough to carry around all day, in case you'll need to do that.
9. First Aid Kit
While we all hope for a fun and safe fishing trip, sometimes accidents do happen. Make sure you're prepared for them by having a first aid kit with you on your boat. You can assemble your own with some band-aids, bandages, waterproof medical tape and antibacterial ointment, or you can buy a complete kit. Complete kits are a good investment as they come with more than what you need in case of boating or fishing injuries, and can be used at home or stored in your car for emergencies when the trip is done.
10. Sunscreen and Insect Repellent Lotion
These aren't exactly gear, but going on a fishing trip without them could spell disaster for your skin. If you're going to be fishing all day and exposing yourself to the harsh rays of the sun, make sure you protect yourself with a good layer of sunscreen. And to keep insects from ruining a fun day of fishing, also put on a good insect repellent lotion that can last the whole day.
With all your gear set and ready, you can now confidently enjoy a fun day of fishing! Still don't have a boat to take you on that fishing trip? Simply take your pick from our range of boats here at Waves Overseas! We offer the widest selection of electric fishing boats, kayaks, canoes and more for every kind of fishing adventure! Take a look at our range today!