How To Inflate Your New Inflatable Boat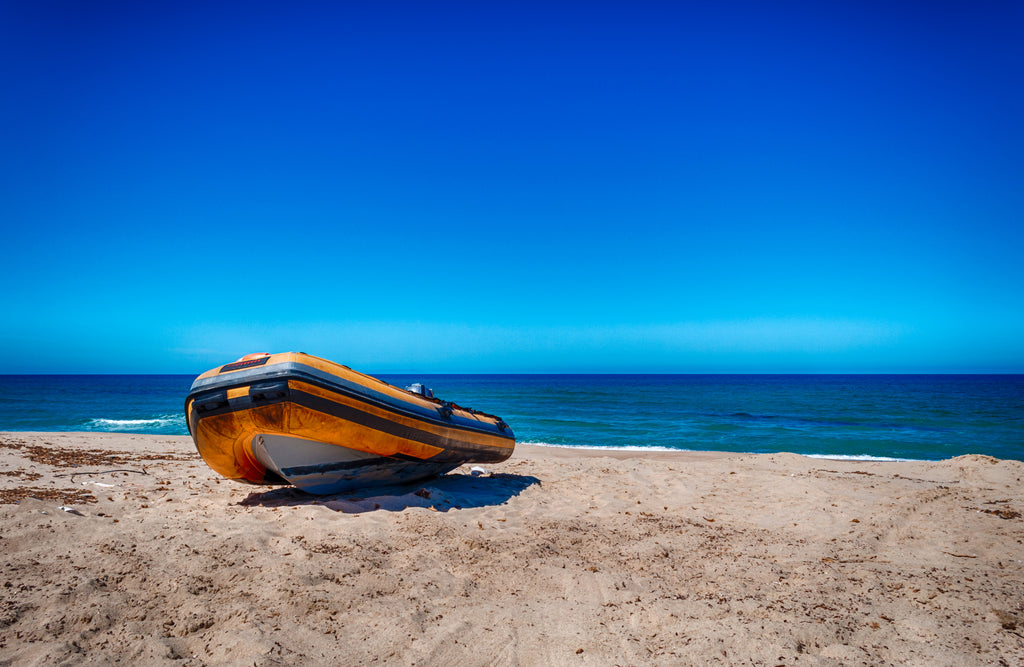 Inflatable boats are wonderful recreational vehicles that you can easily and conveniently take with you just about anywhere. Not just for recreational purposes, these sturdy, portable boats can also serve as a life-saving device should you get into any trouble in the water.

With such a versatile and useful vehicle, it's important to know how to properly and quickly inflate your inflatable boat, and how to do so without damaging it.

Things to Remember Before Inflating

If you've just bought your first Zodiac inflatable boat you may have no clue as to exactly how to inflate it, or the sheer size of the boat may make the idea of inflating it seem like a daunting task. But no matter the size of your boat, as long as you know the basic steps and what to consider when inflating your boat, this task should be fairly easy.

Before you begin inflating, make sure that your boat is placed in a big enough area away from any sharp objects. Remove all the valve caps and number them so you don't miss a single one and you can go through them in a sequence. A good trick here would be to go clockwise around the boat, stopping by each valve until you circle the entire boat and fill each chamber.

Inflating Your New Inflatable Boat

There are three basic ways to inflate your boat: by mouth, by using a foot pump or hand pump, or by using an air compressor. Inflating by mouth is usually done in emergency situations when you have absolutely no access to inflation equipment. But it's also sufficient for inflating small inflatable boats. Before inflating by mouth always remember to disinfect the valves before putting your mouth to them, and to employ deep breaths. Slow but precise breathing is the key to inflating by mouth; if you do it too fast you will quickly run out of breath.

Foot pumps or hand pumps are ideal for medium-sized inflatable boats, although they can still be used for easy inflation of small boats and slightly laborious inflation of large boats. For large boats ideally you'll want to use an air compressor, but you'll need a source of power for this. For both manual pumps and air compressors, you want to make sure that the pump hose adapter fits right into the valve and doesn't tilt or shift, otherwise it will not fill the chamber properly and efficiently.

Before filling large boats with air using a compressor, make sure to check for small holes. If you find any, have them repaired right away or don't use the boat at all as it would not be safe.

After you've initially checked the boat and removed all the valve caps, start inflating each chamber, moving from one valve to the next in a clockwise direction. Try to get uniform air pressure in each chamber to keep the boat's balance.

Once you've filled all the chambers around the boat, go around once again, this time tapping each area to check for leaks. If you hear a hissing sound, there's probably a leak.

After confirming that there are no leaks, securely seal all the valves and start inflating the thwarts.

And that is how to inflate a Zodiac boat! If you're still on the lookout for good inflatable boats for sale or are interested in other inflatable water crafts such as inflatable kayaks and rafts, make sure to check our excellent range here at Waves Overseas. We also have manual pumps for sale and many other inflatable boat accessories sure to make your boating experience a wonderful one. Take a look at our shop now!